"INCREDIBLE CLASS !"
"MR. P Is A MASTERFUL STREET TECHNICIAN!"

WHO IS MR P
THE WORLD'S MOST FEARLESS STREET HYPNOTIST

HUMBLING BEGINNINGS ... TO A SUPERSTAR ON THE STREETS ......!!!
MR P was born Carl Pruitt. Early on, he took an interest in Street Psychology. What Made People Tick? How were crowds influenced? How Could He Bypass and easily enter that daydreamy state that most people seemed to be locked in as they walked the streets of the city.

He studied psychology, expecially behavior patterns. Over the years, Mr. P. delved in more and more mind and persuasion modalities and became certified in hypnosis: Clinical, Stage, Past-Life Regression, Smoke Cessation, Weight Loss, Sports, and Pain Management hypnosis.

He took his street skills, and combined his youthful experience studying magic and began entertaining audiences in 1982 ... First ...as a magician, but he wanted to give the crowds an experience they would never forget .....and re-entered the entertainment field, incorporating a powerful form of audience particiaption hypnosis into his repertoire in 2006. Word spread about this daring performer who spontaneously would show up in the busiest cities on the streets and immediately draw crowds. His reputation spread . First in small circles. Now .. thanks to youtube, his audiences stretch across the globe and in media articles he's become known as the World's Greatest Street Hypnotist.

To see Mr. P in action, visit him on YouTube at 35forlife. But better, experience the power you will have in his upcoming NYC Street Hypnotist Training Classes.

CREATING THE MASS HALLUCINATION
TURNING A CITY STREET INTO AN EVENT


Imagine .. Immediately Being Able To Penetrate The Veil .... The Mind Fog... In Crowds Already HYPNOTIZED and engrossed by THEIR CELLPHONES .... Imagine Cracking the Code And INSTANTLY CREATING a SHOW that not only MESERIZE but Intrigues And Entertains ..... But Most of All ... Educates Others To What Is Possible.

Imagine being the recipient of the gratitude .... and the power and Self Confidence it instills in you.

Mr. P. went on a quest ... into the streets ....from the bustling major cities throughout America, to small towns, restuarants, and like a tidal wave, created INSTANTANEOUS HYPNOSIS SHOWS .... No Props, No Material ....

And The Look On Participants Faces: Amazement, Excitement, Amusement .... He Awakened A Part of The Power of Their Mind They Did Not Know Was Possible.

Now ... Mr. P. Is On Another Quest. To Train An Army of Street Hypnotists. And those that do join him, have no regrets. They're pushed to their limits and achieve a level of self confidence they never could imagine.

Are You READY ? Don't REGRET this opportunity.
FACING THE DUALITY OF ONE'S OWN NATURE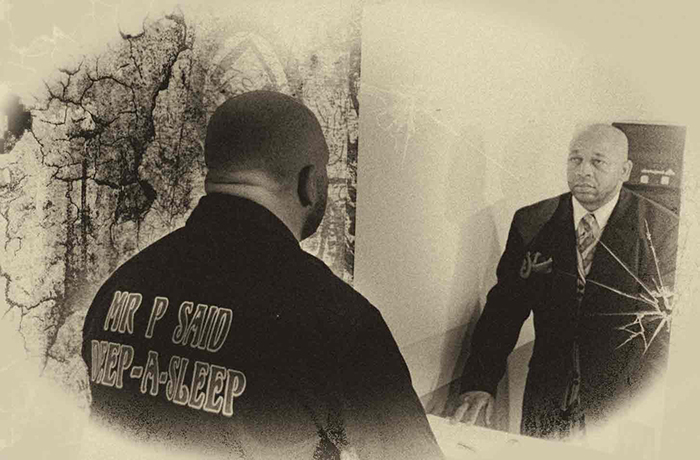 Mr. P. First Had To First Address His Own Demons. Could the endless training Mr. P subjected himself be carried out into the streets. Could he break from the duality of his 'staid' corporate image into this renegade, no hands barred, street performer who took no prisoners, broke all mental barriers ..... Was It Possible.

It took a lot of courage in the beginning. This was never done before. This was an improtau performance, anywhere, anyplace, anytime, with anyone ... would people be receptive.

The rest became the annals of history. He created a new form of entertertainment. As seasoned stage hypnotists beg for gigs and performance dates, Mr. P. Made his own .... Again ... ANYWHERE ... And Anytime ....

And Now ... This opportunity is available to you.


A DEMONSTRATION ... EVEN IF ITS A CROWD OF ONE !!!!
SIGN UP NOW FOR MARCH 14, 15 & 16

Mr. P. - Never Satisfied Within The Restraints of the Corporate Boardroom, combined the psychological, skills of a highly trained, manipulative back room trader
With Master Rapid, Hypnosis Techniques To Instantly Drop Participants in a Fun and Entertaining, but profound trance.